byitc introduction
March 2, 2022
2023-09-25 12:20
Dr Rashmi Mantri
Director @British Youth International College
BSc (Hons), MSc (Dist), PhD Computer Science, University of the West of Scotland byitc.org, Supermaths.co.uk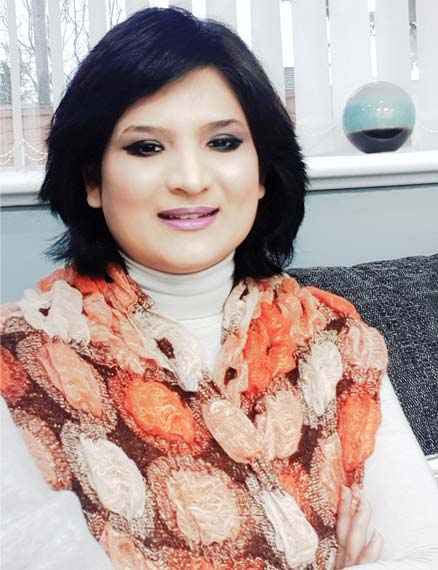 Introduction
Mother Teresa was an inspiration to countless millions, and I am no different. Her lifelong devotion to working for the whole of humanity imbibed a sense of altruism in me.
I am a blessed Mother and an Entrepreneur. Most of my life I worked as an Educator, a Researcher, a Professor in various universities in UK, Software Team Lead, Software Course Content developer and a Corporate Software Trainer.
I am extremely devoted to work towards improving and investing in youth education. Like Nelson Mandela once said, "The youth of today are the leaders of tomorrow". For a country to have a bright future, the youth have to be addressed, helped and shaped.
My Story Behind the Online Business
Education is undoubtedly my passion and I believe that the world can be changed through education.
My life's journey, including my move from teaching adults to teaching children, all revolves around my son, Dhruv Maheshwari. When Dhruv was in Primary 5, I asked him to solve a simple arithmetic sum for me. It was as basic as subtracting 13 from 35. But much to my disbelief, he couldn't solve it. I was disappointed and decided to change the way my child looked at numbers.
I started teaching him Maths informally using an interesting and humble tool called Abacus. The Abacus is as old as the civilization itself, yet not many use it in today's times. Believe it or not, after learning the Abacus method, Dhruv could have calculate sums faster than a calculator!
Dhruv responded to the new method very well and picked up the Abacus Mental Theory in just 6 days. He is now proudly known as the "Human Calculator!". The name was given to him by an ITV show, Little Big Shots, where he was invited to perform and display his incredibly fast calculations.
Post the show, we received a huge response from parents all over Scotland. Many of them came rushing in requesting me to teach their child the same method. They simply couldn't believe that this was real!
Catering to my son's request, I also organized an Open Day at his school and received an astounding response from students as well as their parents.
This was the beginning of BYITC_SuperMaths.
How to Improve Maths Skills Using Abacus?
Here is how the worlds first Abacus maths application works
Creating a Brand BYITC_Supermaths Physically and Digitally
Call it a coincidence or destiny, but whatever I did as a mother for my child's academic development at first place was soon structured and compiled formally as a course to be taught to other children.
Dhruv always helps me with the classes and continually provides me with ideas and feedback from a student's point of view. In fact, the name SuperMaths was also coined by him, which comes under the umbrella of British Youth International College.
All I wished by having this name is that we will be able to deliver quality education to the children Internationally and this dream came true eventually after we gone online.
We manage to build a reasonably good branding physically and digitally within a year as a result of parent's belief on our high quality education. Word of mouth contributed to our speedy success.
Building a 'Hit' Business Model
Soon it became an established business model in UK mainly because
There was no Indian Abacus centre in Scotland that time
We have developed contents mostly suitable to UK children.
We (Dhruv and I) have done a full research of the available courses, elsewhere in the world and made the best-in-class contents.It took us a full 2 years to develop these 11 levels.Suitable contents was the key of this triumph.
I had to obviously leave my highly paid job to develop these contents. Basically, we worked for ourselves and helped ourselves to build on our dream. All my corporate course content development and research experience came handy here.
This Model could be replicated by others, and we were ready for another victory by franchising and running in the schools, that too was a instantaneous that it went to the extent which resulted in a 'Hit' Business Model.
We had 6 physical centres successfully operating across Glasgow and Edinburgh. At the same time, we had a great digital presence with the first ranking on Googleand thousands on follows on social media handles.
This noble cause of sharing knowledge motivates me and Dhruv to keep working together, and it is extremely rewarding to see children excelling in all-round academic skills.
Worlds first Abacus Maths Application – Gala Moments
As we all know Necessity brings innovations. My journey from Binary digits to Abacus digits helped me in understanding & designing the world's first online e-learning Abacus application.
Even though pandemic paused the world for a few months, we decided to take the entire classes online because Quality Education cannot and should not stop. My education and professional background in computing came in handy here.
I'm happy to mention that due to such an exemplary Abacus web application, we have now gone global with students from as far as Australia, Dubai, India and even the USA.
All the classes are conducted virtually. We are in touch with certain schools as well, in plans to deploy our courses through their channels.
Steppingstone – Introducing Coding Classes
Dhruv's interest in coding and programming started at a very young age. This is in 2016 when coding was not in trend that much. Every time he played a game, he used to pose a thousand questions – 'How is this made? How does it work? How do the characters move on their own?'
I started teaching him coding to satisfy his curiosity. At the tender age of 10, he managed to build a game himself through all these learnings.
He went on to deliver video tutorials on YouTube on topics of Website and Game Development or Cyber Security for kids at the age of 10. Dhruv updates and maintains the YouTube channel for the British Youth IT College as well.
Here is the link to the BYITC Youtube channel
This is how we started providing computer coding classes for kids, covering various programming languages. Kids absolutely love developing their logical programming skills through our courses.
Following suit, we introduced the Computer Games Development Summer Boot Camps for kids.
This also included a much interesting Robotics and build your own PC workshops.
AgainWe were the first Centre in Glasgow (in 2016) that successfully provides such a structured, regular and weekly computer coding and Robotics class for kids of different ages, dividing the courses from Beginner to Advanced levels.
And all of this, at the comfort of your home! Online classes have proven effective, efficient, and extremely convenient for students. Not to forget, Safe!
Glasgow Harold published this at that time –
Dr Rashmi Mantri, founder of Glasgow's British Youth IT College (BYITC) which offers after school classes in coding for 9-13-year-olds, is also blown away by the ability of many of the young people she works with. She was inspired to leave her job at the University of the West of Scotland to set up the college addressing the skills gap she saw in her son Dhruv Maheshwari's education. Now the 12-year-old has built the company website and writes fluent code. The weekly classes and holiday clubs have been so popular that the school is launching an Edinburgh branch today. "Some of the kids are very advanced," said Mantri. "They are making Java-based mobile apps and they are excited to be using a language used by "real" programmes. A lot of the children here have parents with an IT background who can see the importance of this for their children's future. But for the kids it is just fun to code."
Here is the full article in Glasgow herald
https://www.heraldscotland.com/news/16030509.coding-new-alphabet-kids-prepared/
Awards and achievements
Received a court Medal for passing MSc with highest marks in the University of the West of Scotland.
Received an exceptional Scholarship (double the Scholarship) from the University of the West of Scotland to pursue Doctorate, this "Double the Grant" was available only for one person in the university and I was chosen for this.
Received the start-up funding from the First port UK £2500
Received funding for the children's project from the Foundation Scotland £2500
SEMSA's Grand Event: Honoring Excellence in Education and Beyond
Many thanks to SEMSA 🎩✨ for organising such a grand and noble event and recognising our effort towards the cause.
In academics, we are the game changers in the field of Abacus Maths, English, Coding & Cyber Security. We are the world's No 1 Game Based Abacus Application and our software is compatible with Android and IOS mobiles as well.
Although 𝐁𝐘𝐈𝐓𝐂 is well-known for being the largest Mental Maths provider worldwide, we do understand that along with mental development, physical health and well-being is also equally significant for children these days.
We would love to continue with SEMSA to promote the spirit of sports among kids.
Achievement: Abacus Level Completion Ceremony in Glasgow
All Abacus level completion ceremony was held at Glasgow today and following children were awarded by honorary MSP Anas Sarwar and Labour Party Leader of Scotland.
These children have shown immense regularity during covid times and came out even stronger, sharper and brighter.
It is not easy to pass all Abacus levels with BYITC Supermaths as we give child a step by step challenge and children have to pass those level wise challenges before marking all Abacus Supermaths levels completion.
Dr. Rashmi Mantri Inspires at 'Building the Future' Seminar: A Journey of Achievement and Growth
We are delighted to share that our Founder, Dr. Rashmi Mantri, had the honor of being invited as a guest speaker by her alma mater for the esteemed "Building the Future" seminar! This opportunity evokes memories of her incredible journey: pursuing a master's degree, being awarded an exceptional scholarship, and embarking on a PhD later in life (30+).
It fills us with immense pride to witness the remarkable development and growth of UWS since Dr. Mantri's time there. The university has truly flourished.
We have included some cherished moments in the attached photos, capturing the essence of that journey.
 Woman Entrepreneur of the Year Award at UK Investors Summit – 2022
Business Networking and the Awards Ceremony. With my mom and dads blessings received a Woman Entrepreneur of the Year Award at UK Investors Summit 2023. Learned a lot from Industry experts and also got a chance to present BYITC Franchise Model.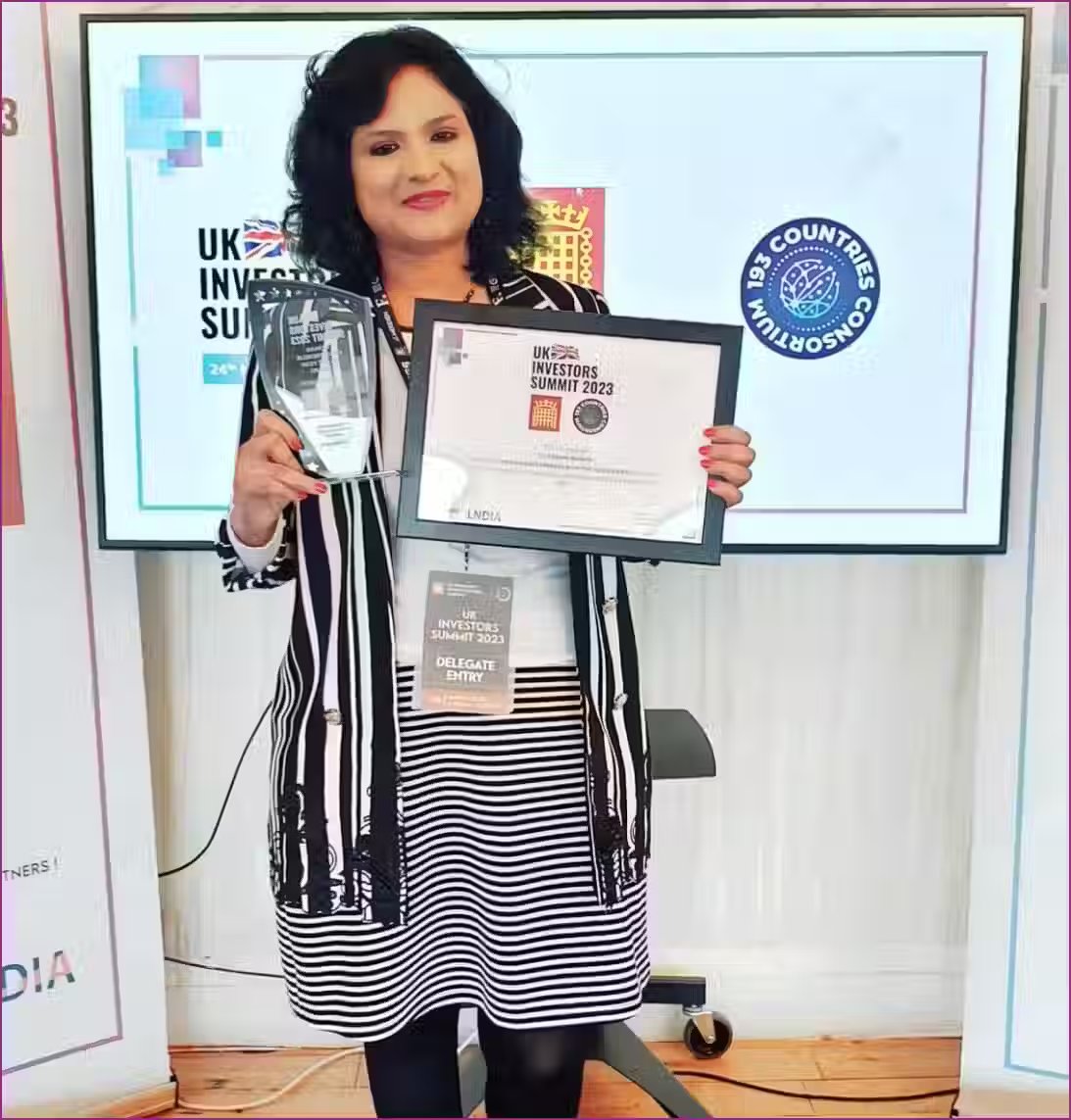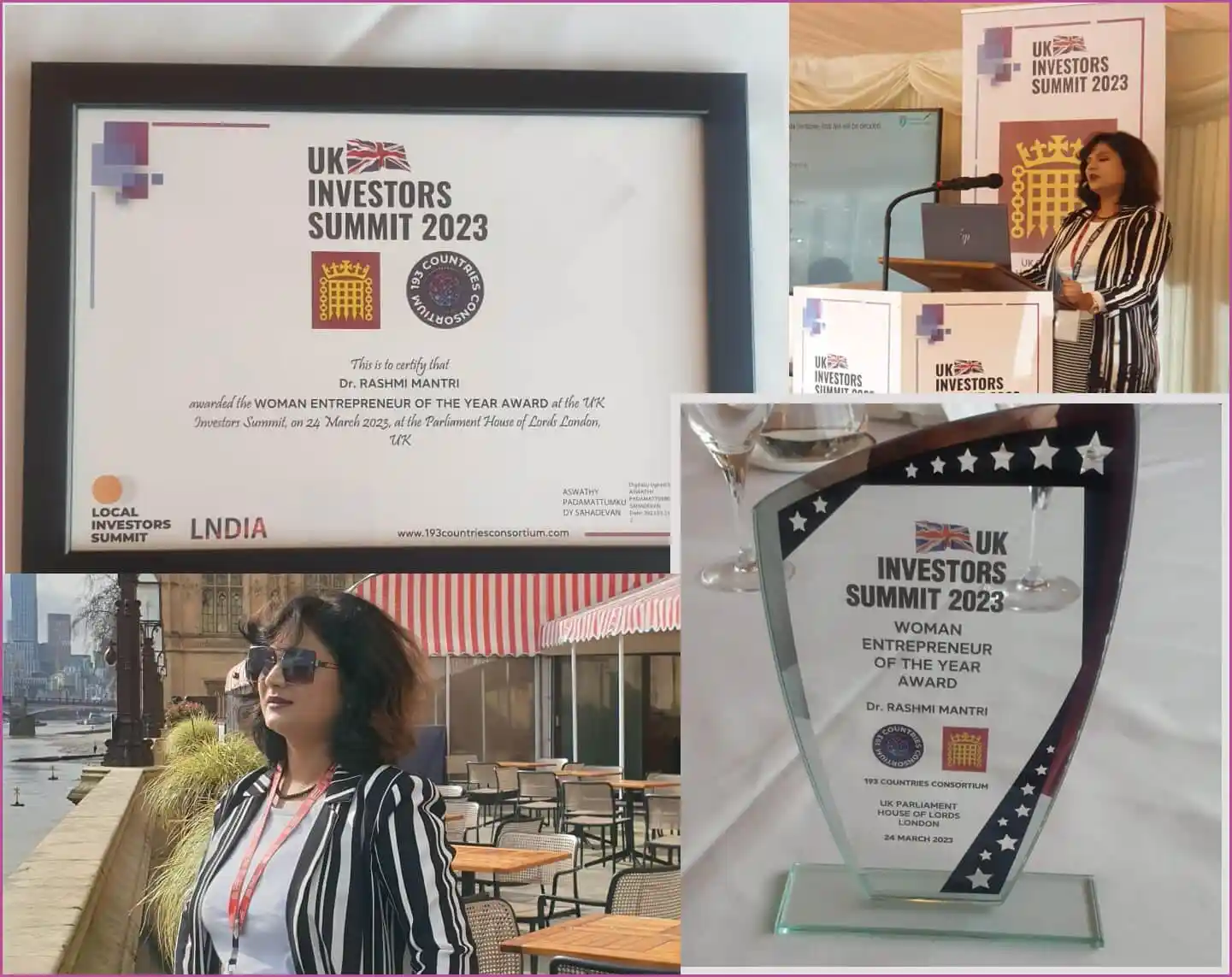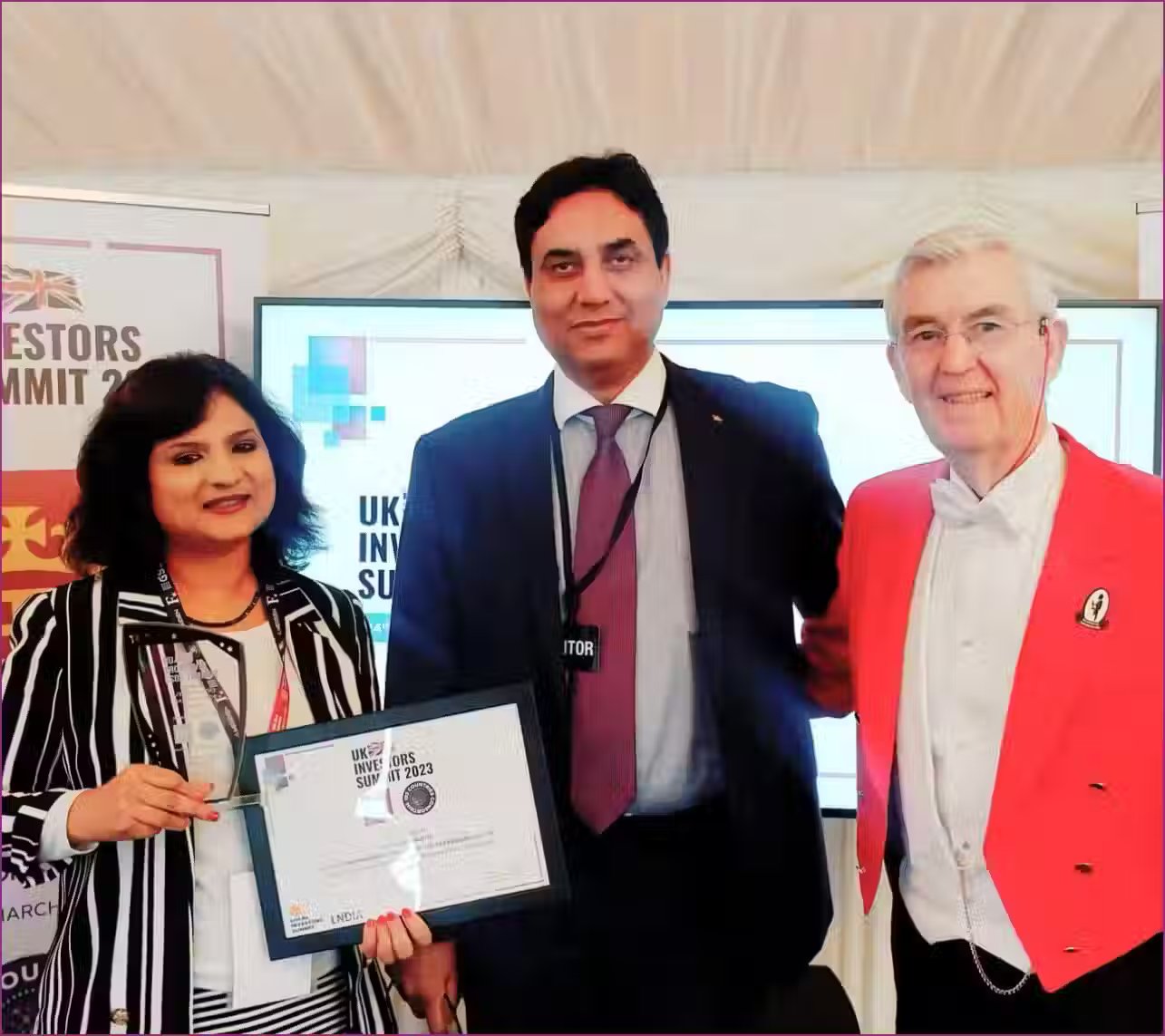 World Superheroes Award by Ladies of All Nations (LOANI) – 2022
Honouring those doing extraordinary work in their respective areas to make a change in people's lives, the fifth annual Ladies of All Nations International (LOANI) Charity Gala Dinner and Superheroes Awards which took place in November 2022 was attended by delegates from all over the world.
Dr Rashmi Mantri, represented Scotland at the event and she was awarded with World Superheroes Award.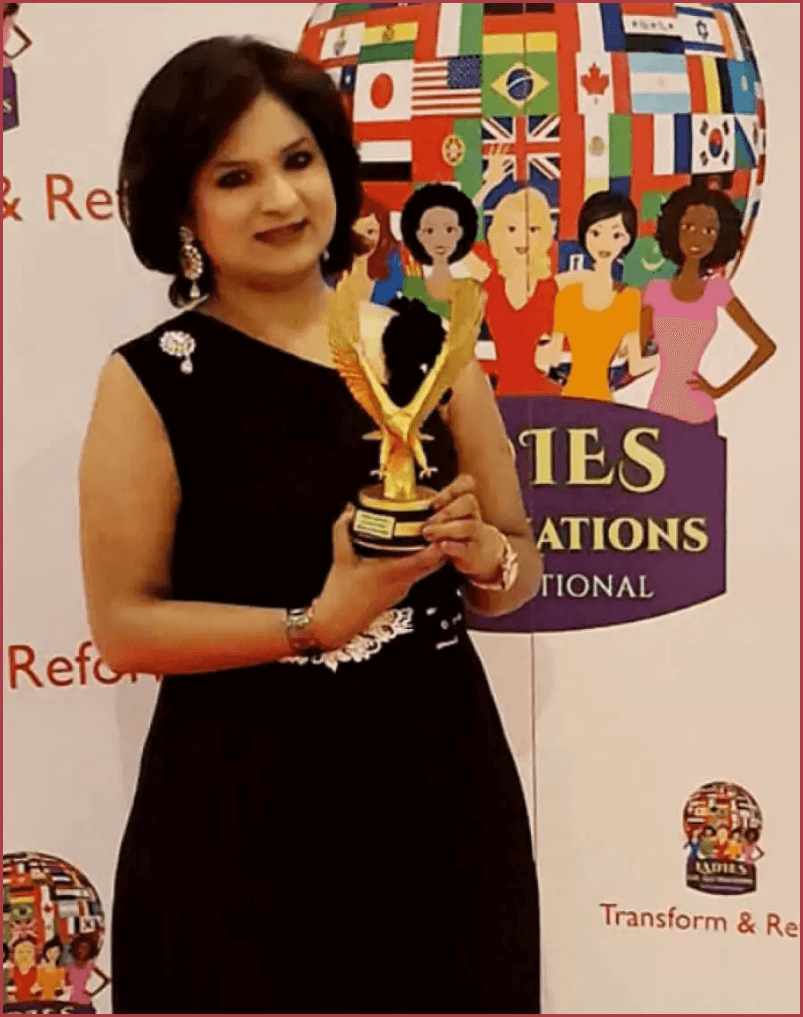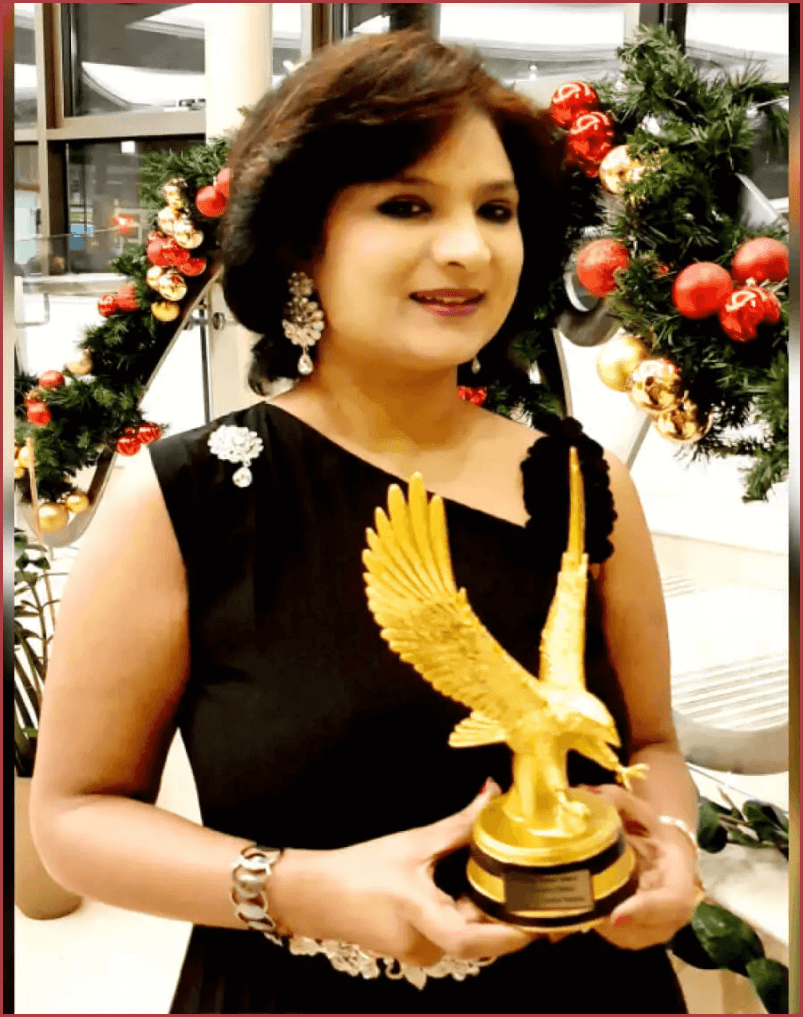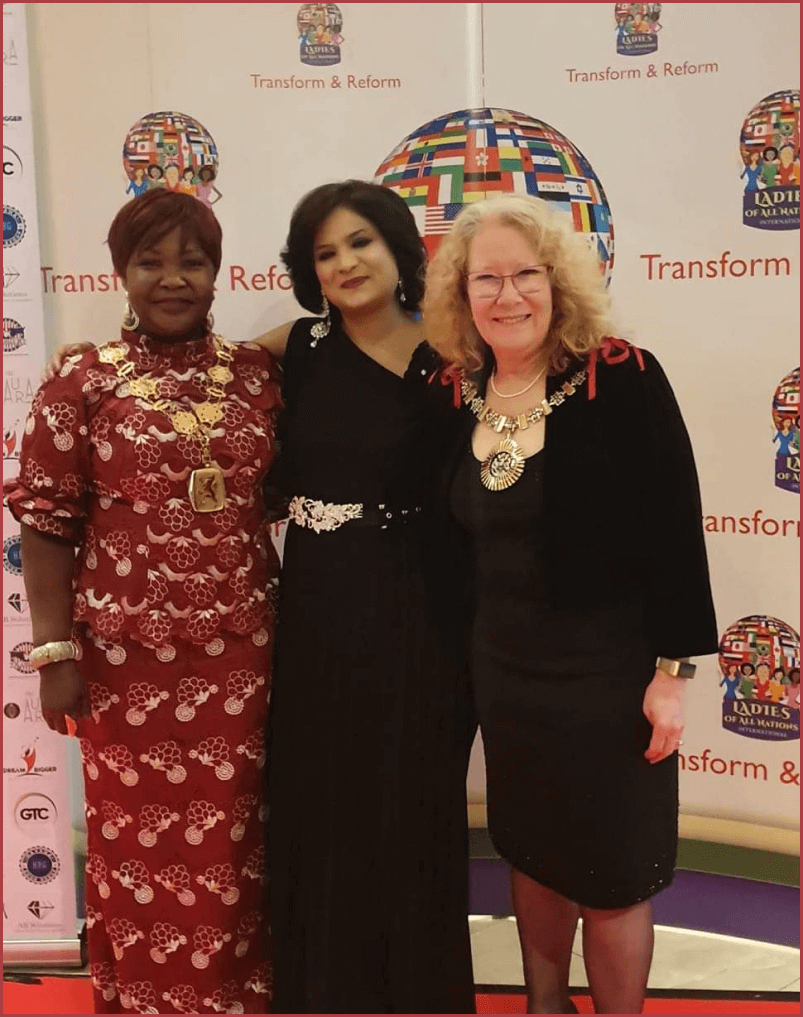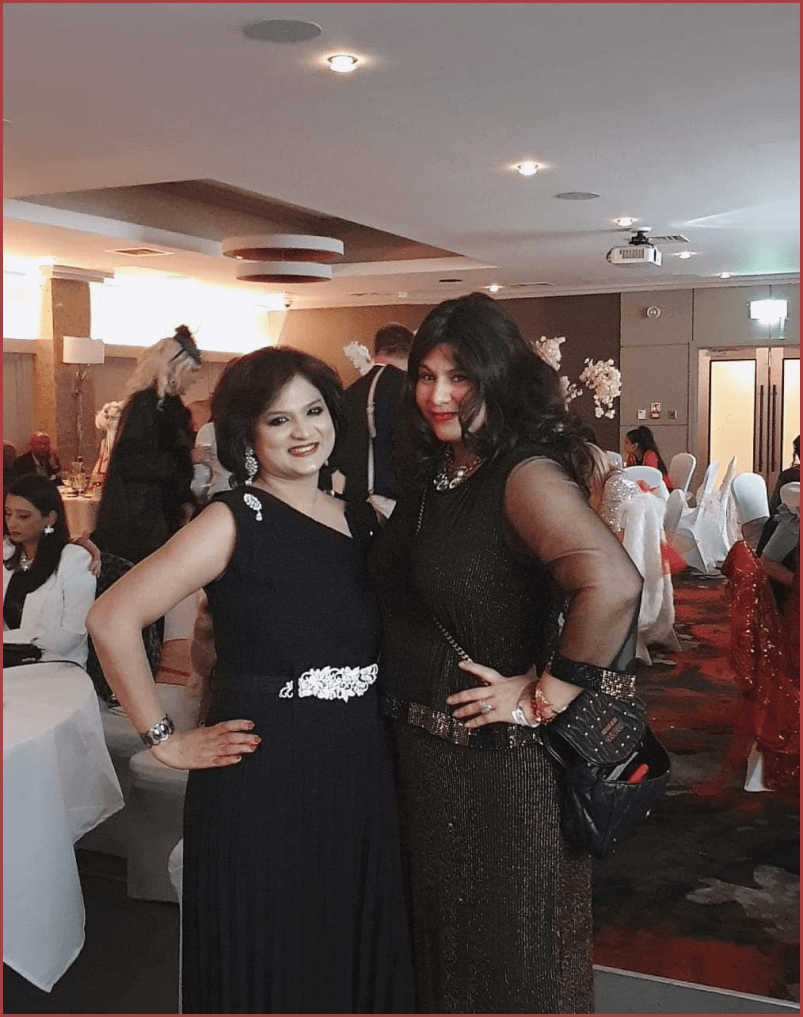 Glasgow entrepreneur recognised at 100 Successful Women business awards – 2022
Dr Rashmi Mantri has been recognised for her achievements in business as the founder of the British Youth International College. Previously honoured as "Best Entrepreneur" at the Inspiring Indian Women (IIW) She Inspires 2022 awards, Rashmi has yet again been recognised for her positive impact as a business leader – this time by the 100 Successful Women in Business Network (100SWB).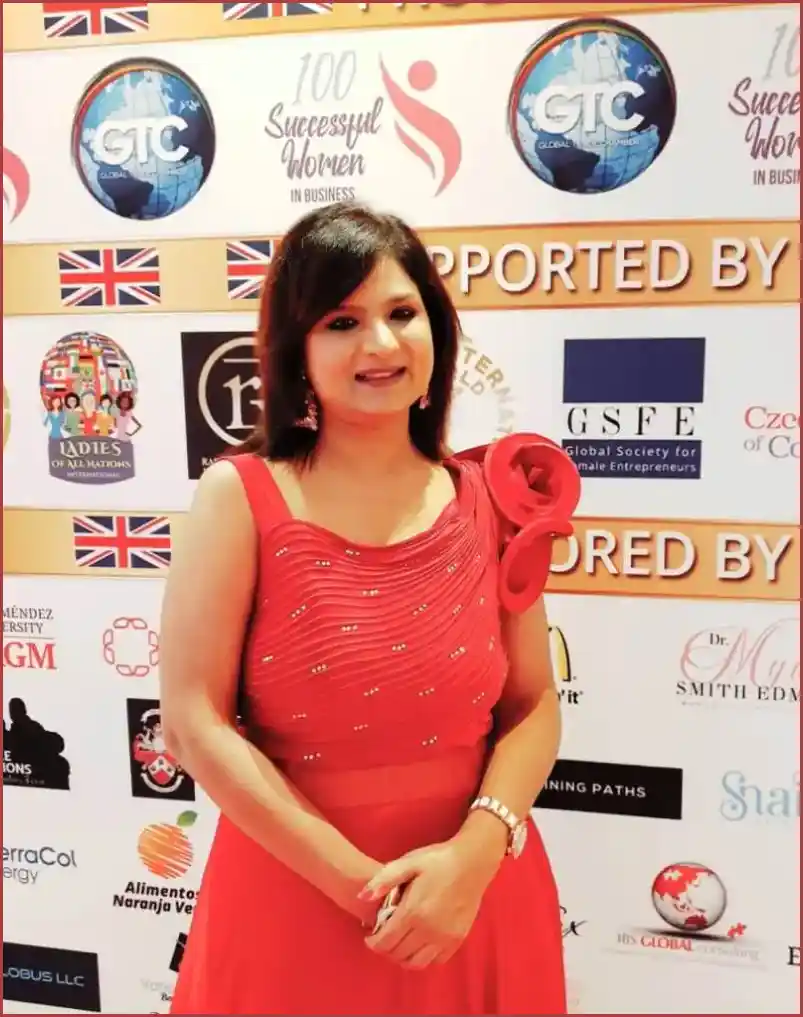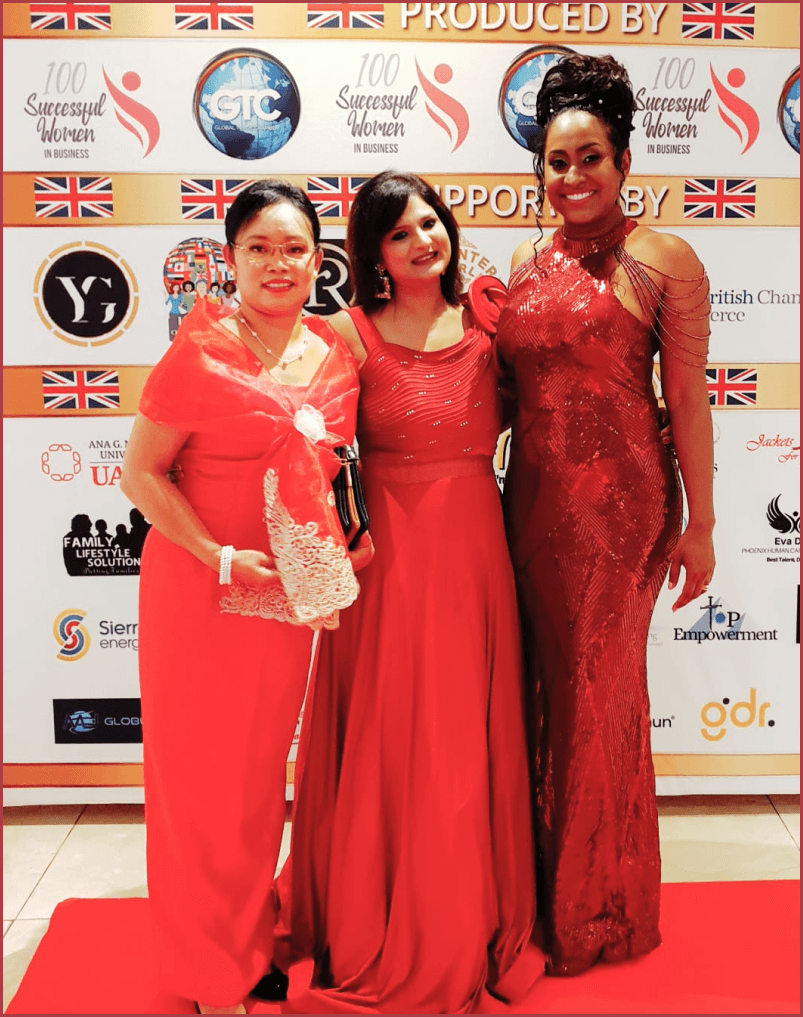 Dr Rashmi Mantri – Best Entrepreneur Award – 2022
Dr Rashmi Mantri is awarded " IIW She Inspires award" under " Best Entrepreneur" category.
IIW (Inspiring India Women) is one of the most recognised organisations working with women of Indian origin. IIW organises " IIW She Inspires Awards" every year to identify and recognise the ordinary women who are doing so much in their field but hardly recognised.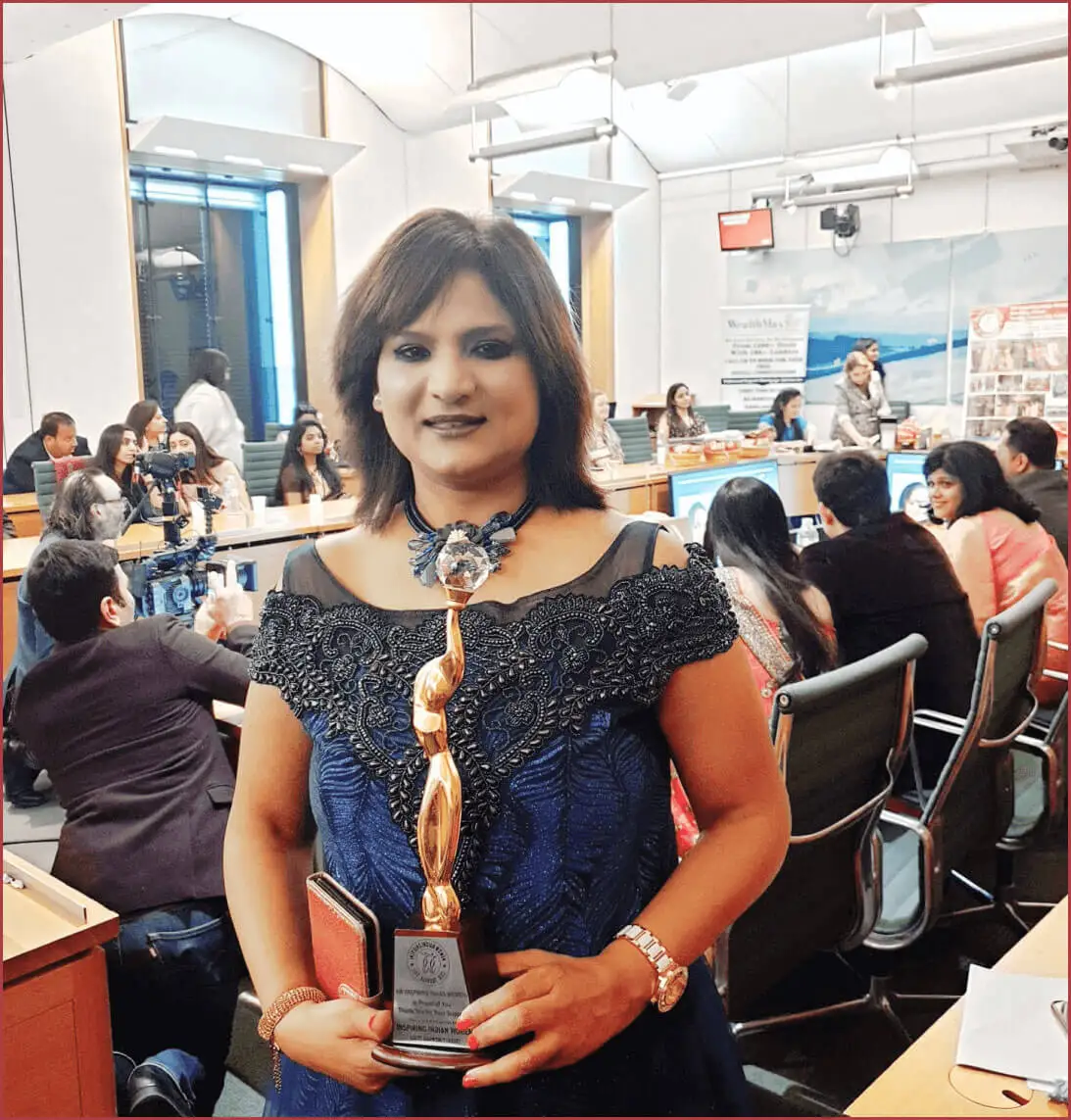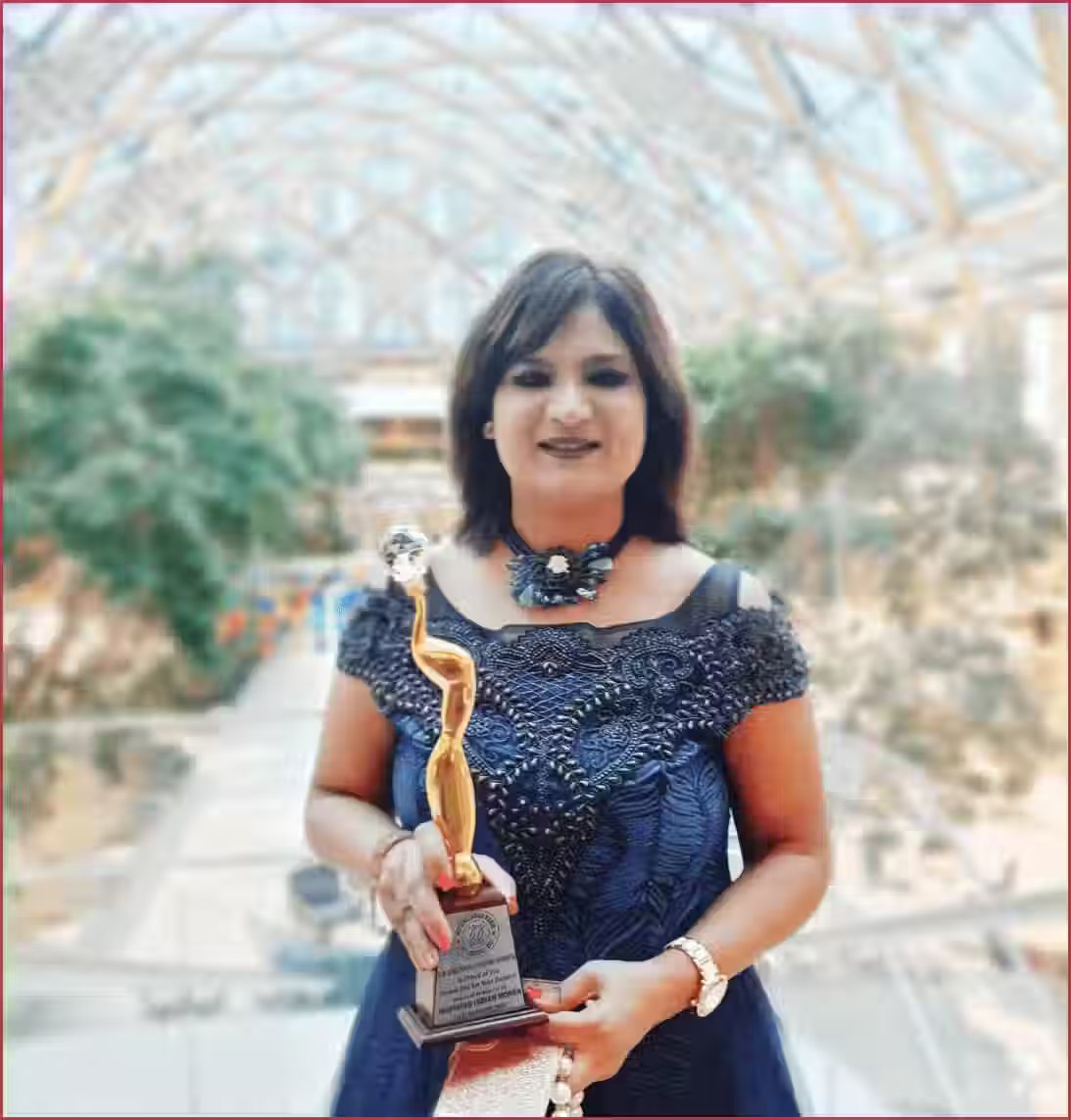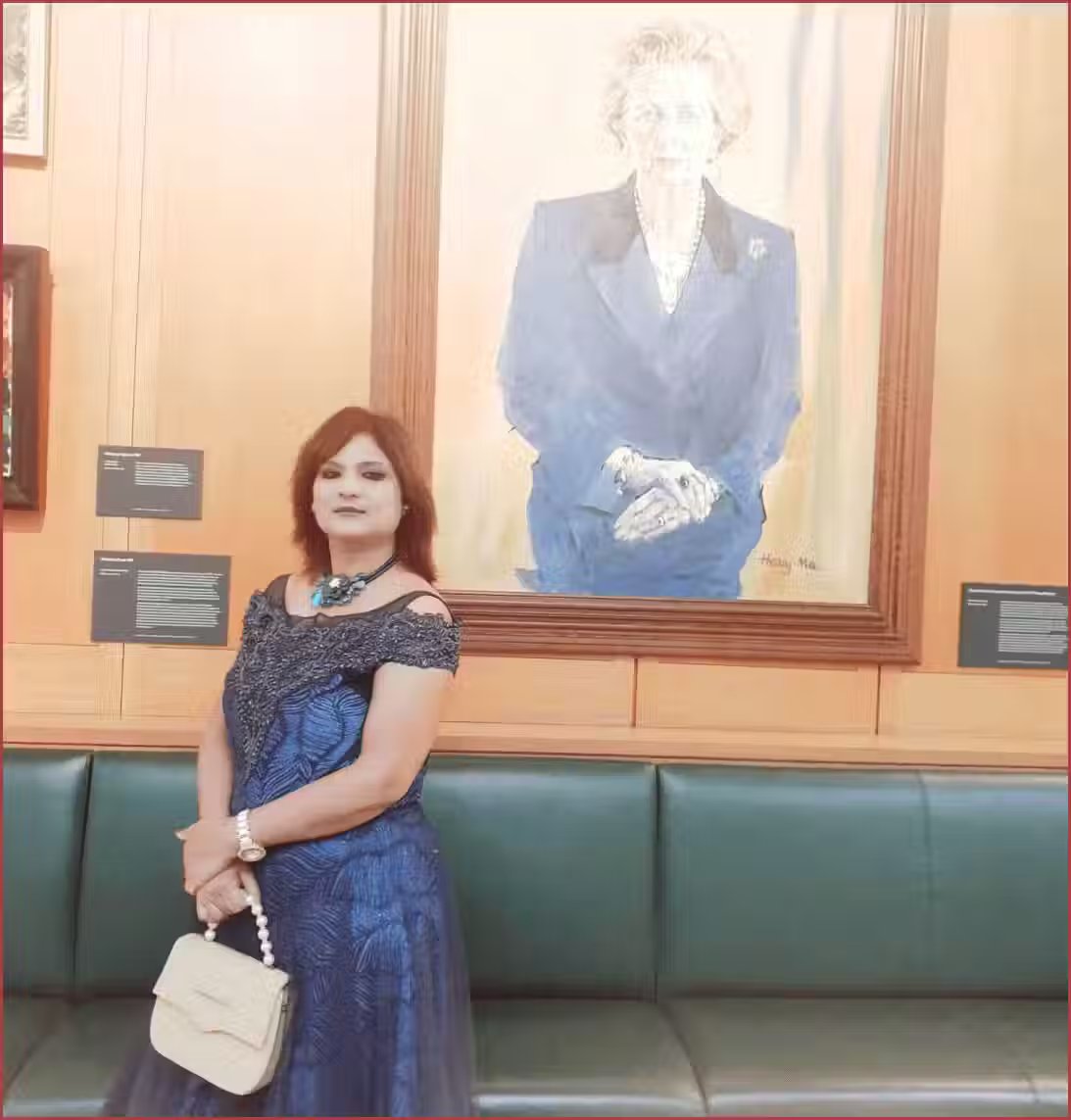 Special recognition award by LOANI UK – LOANI (Ladies of All Nations International) – 2020
Being active in a lot of social and education related initiatives and I received recognition for my work from reputed organisations LOANI a prestigious global organisation working for supporting and uplifting the underprivileged in various communities, awarded me with Special Recognition Award for my contribution towards uplifting students and females through my educational initiatives.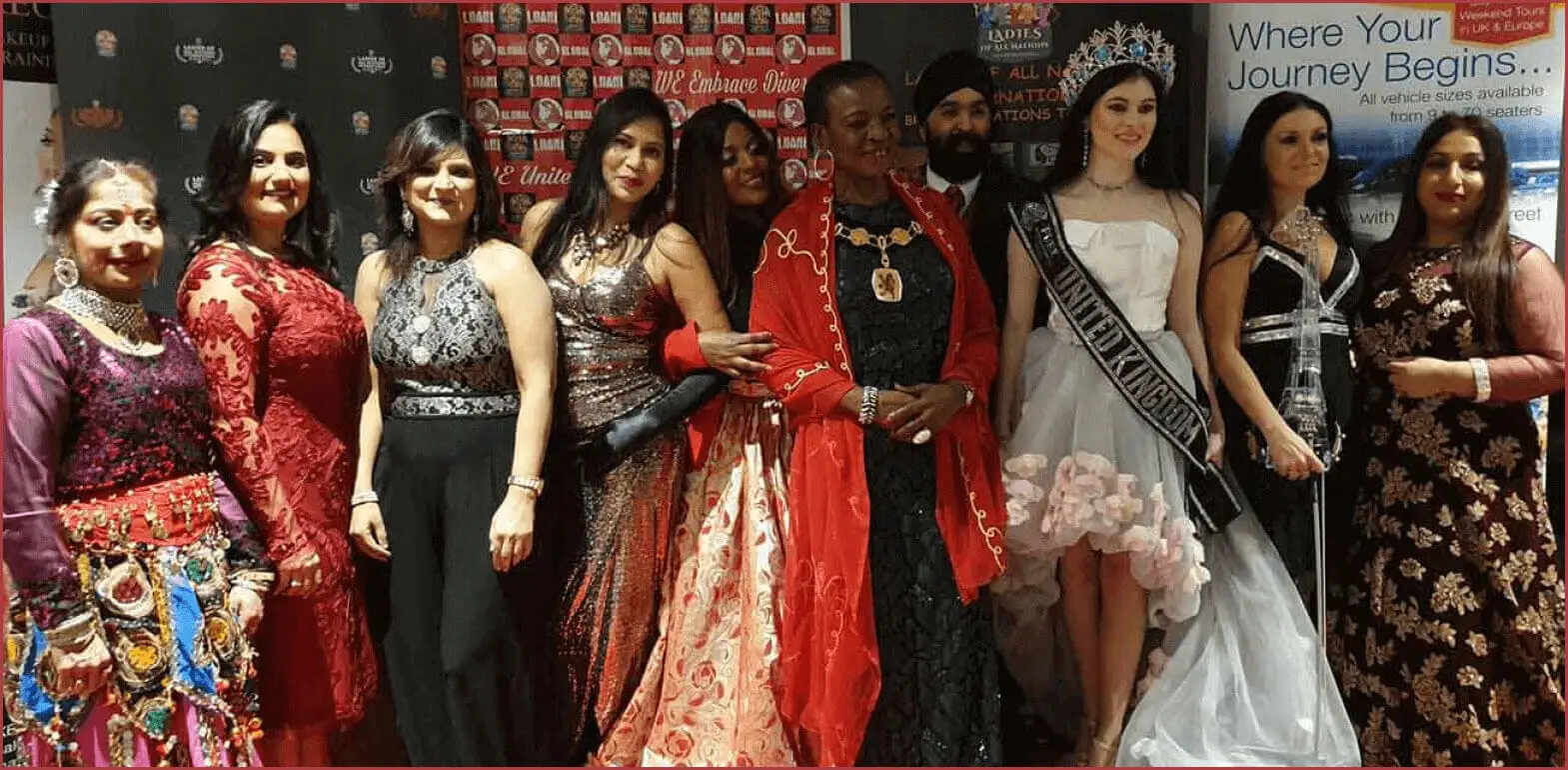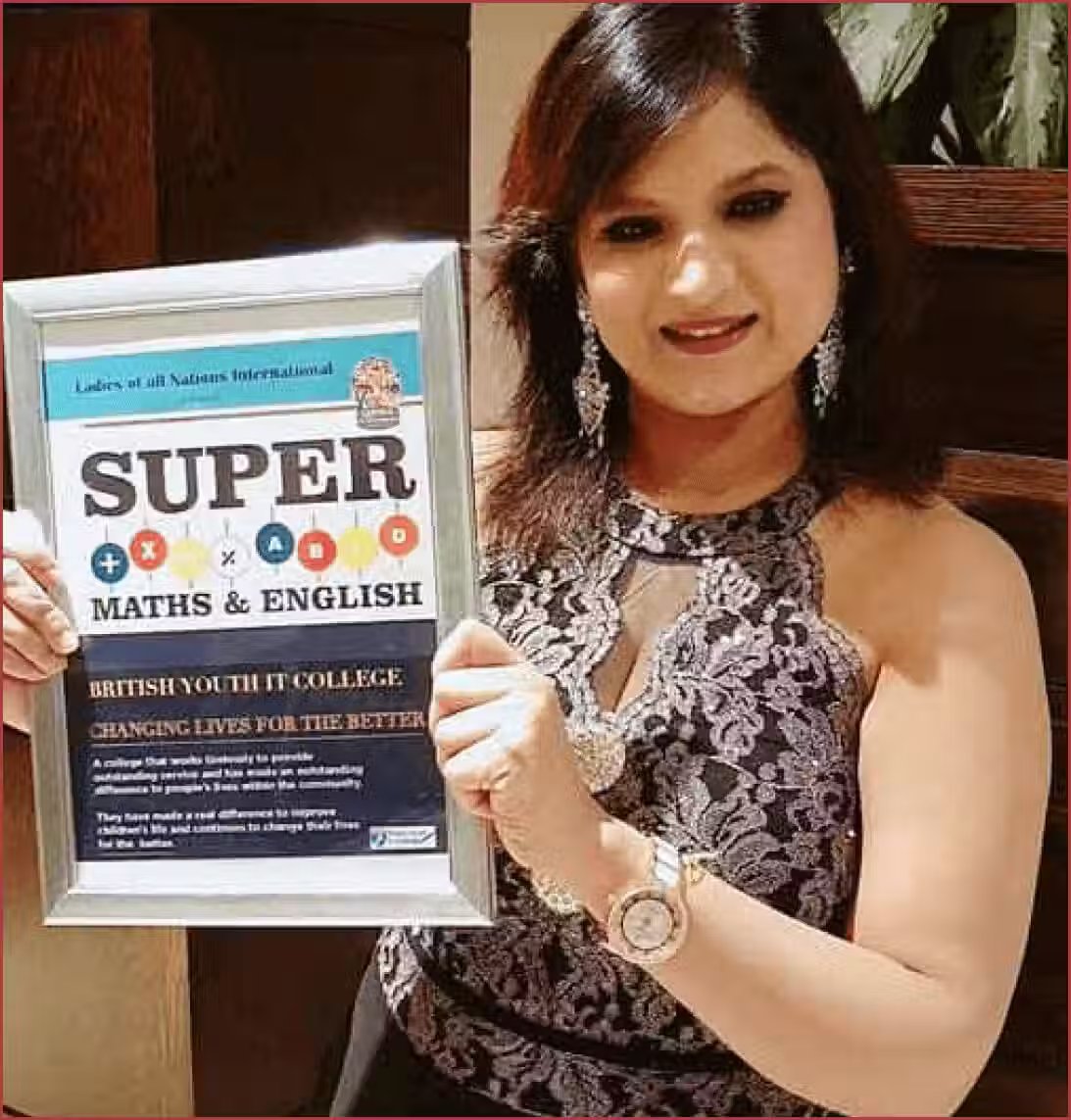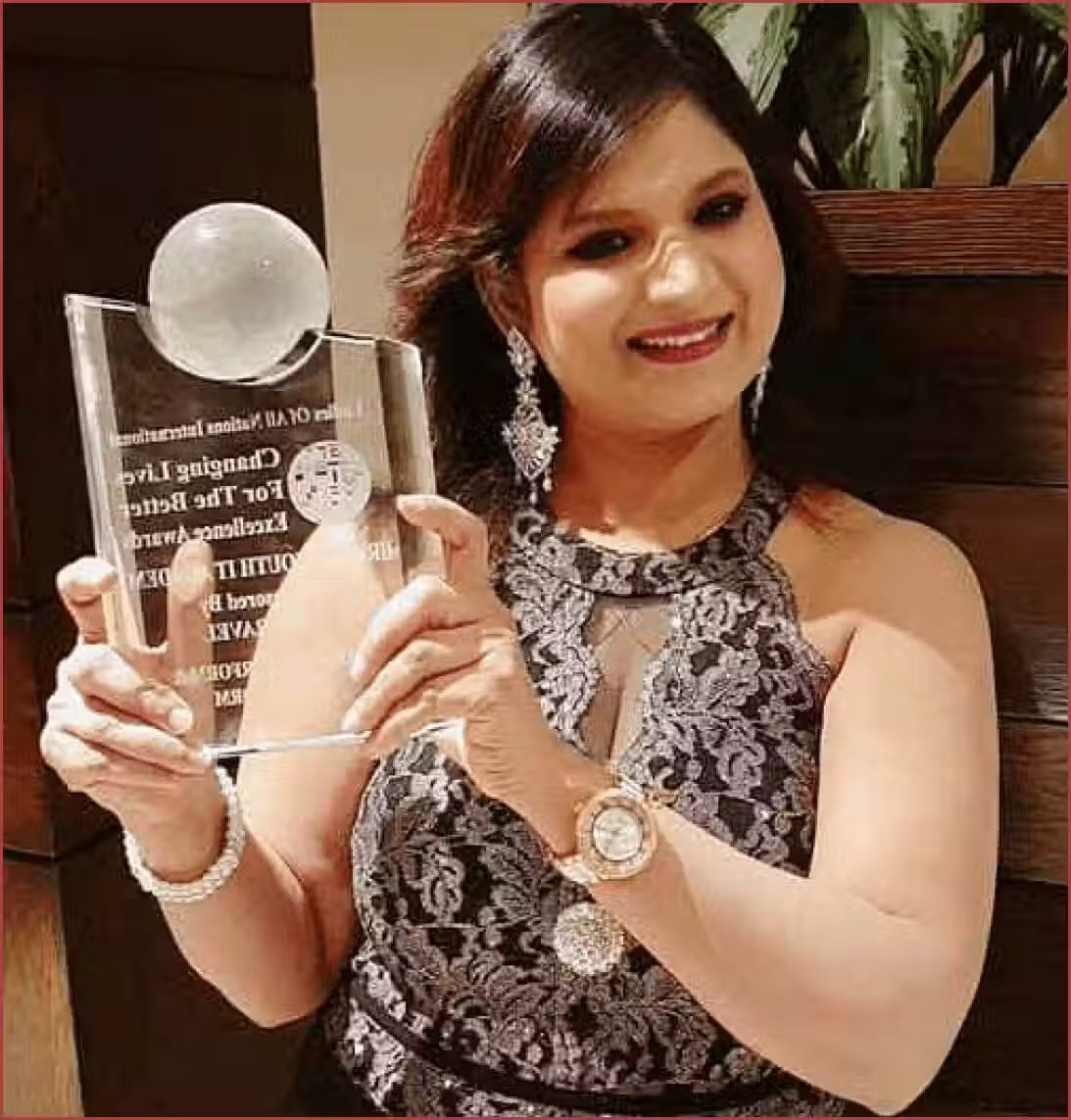 Dr Rashmi Mantri in LOANI Award ceremony with the Mayer or Elton, Miss UK and others
 Judge – speech competition by Scottish Indian cultural and Festival committee(SICFC)
Dr Rashmi Mantri was invited as a one of the judges for the most prestigious speech competition organised by Scottish Indian cultural and Festival committee.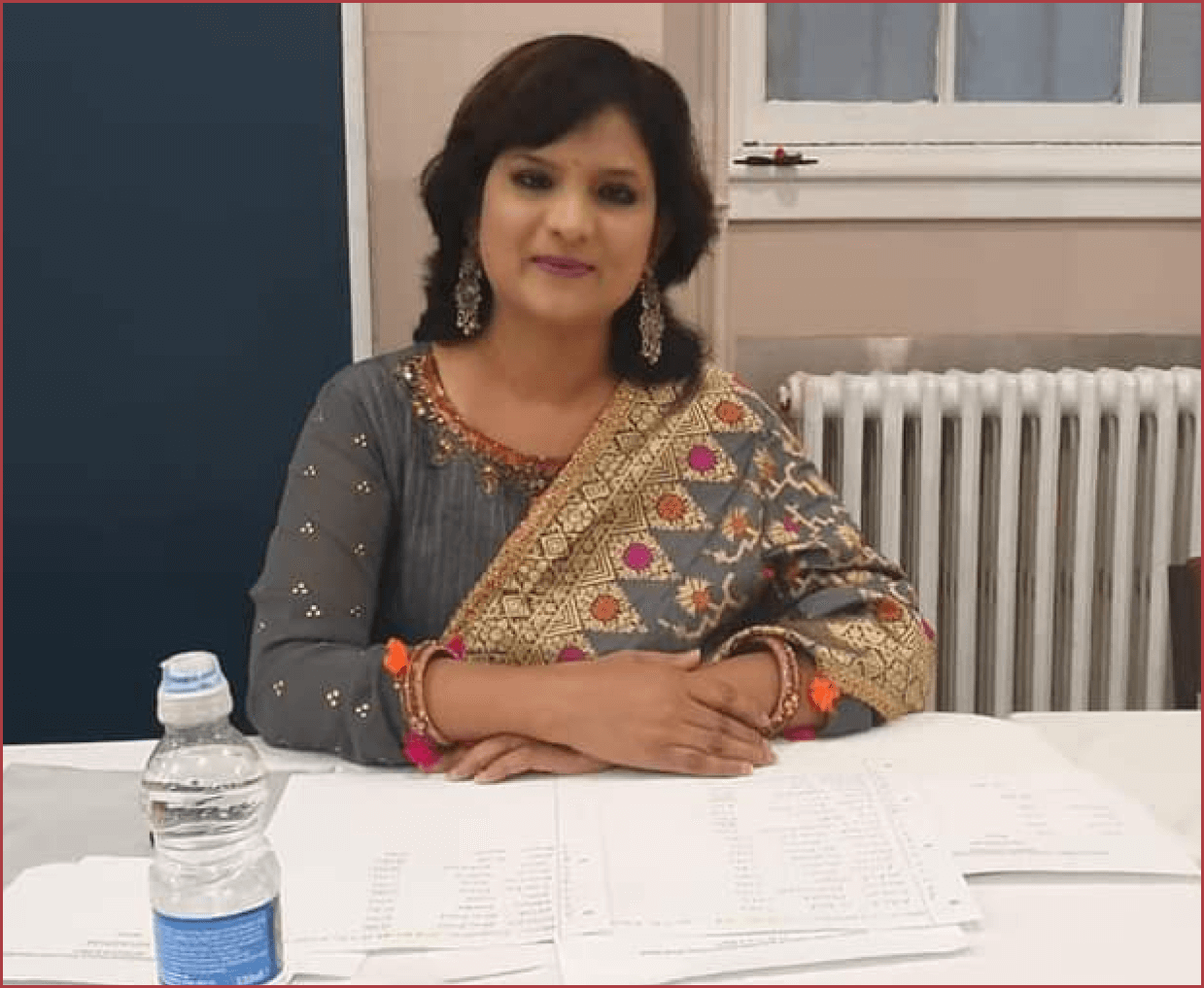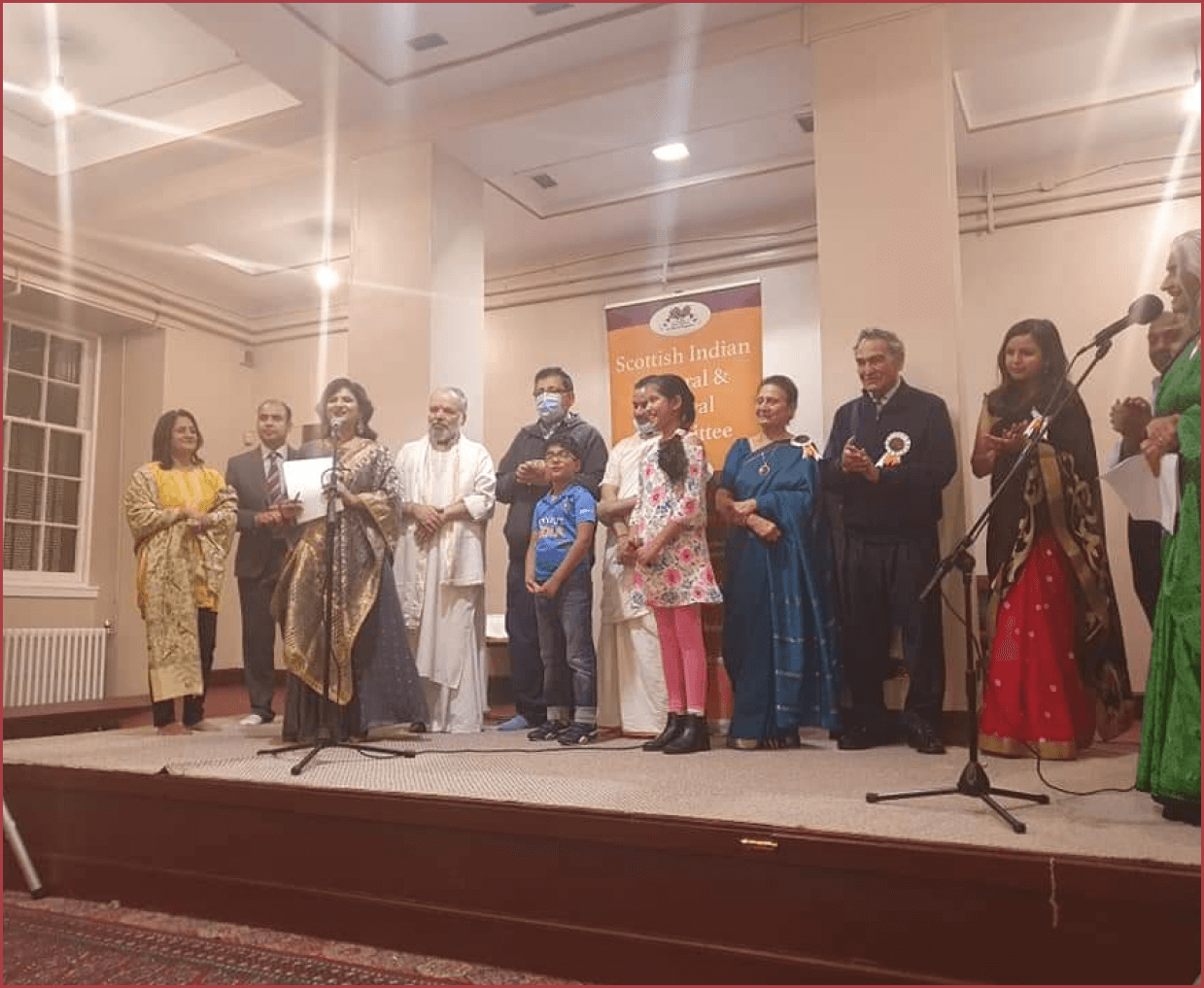 Judge – speech competition by Scottish Indian cultural and Festival committee (SICFC)
 Chief Guest -Pushkar International Music School
Honoured to be a chief guest at Pushkar International Music School,to celebrate an Independence day @Pushkar Lake.Received certificate of appreciation and a trophy.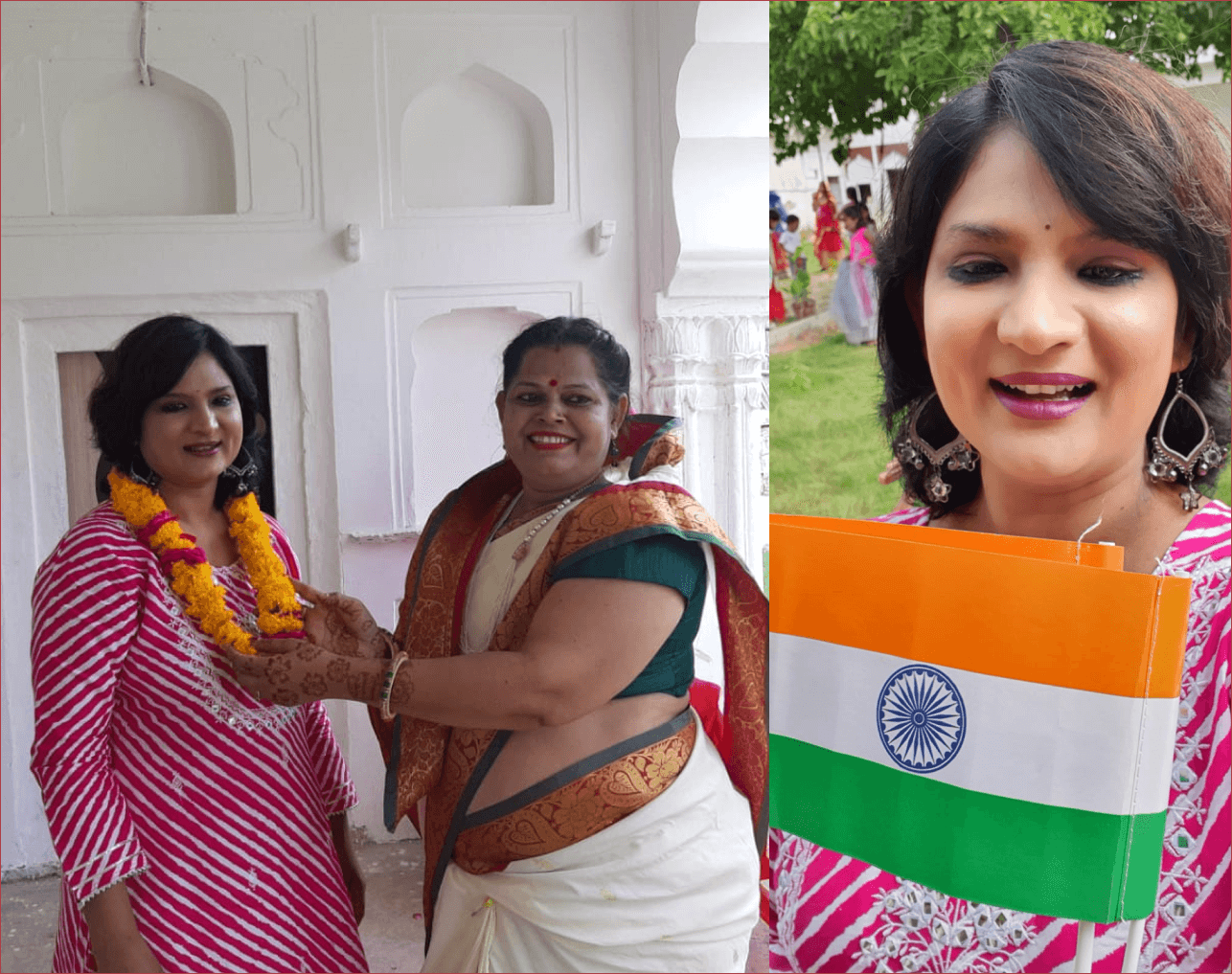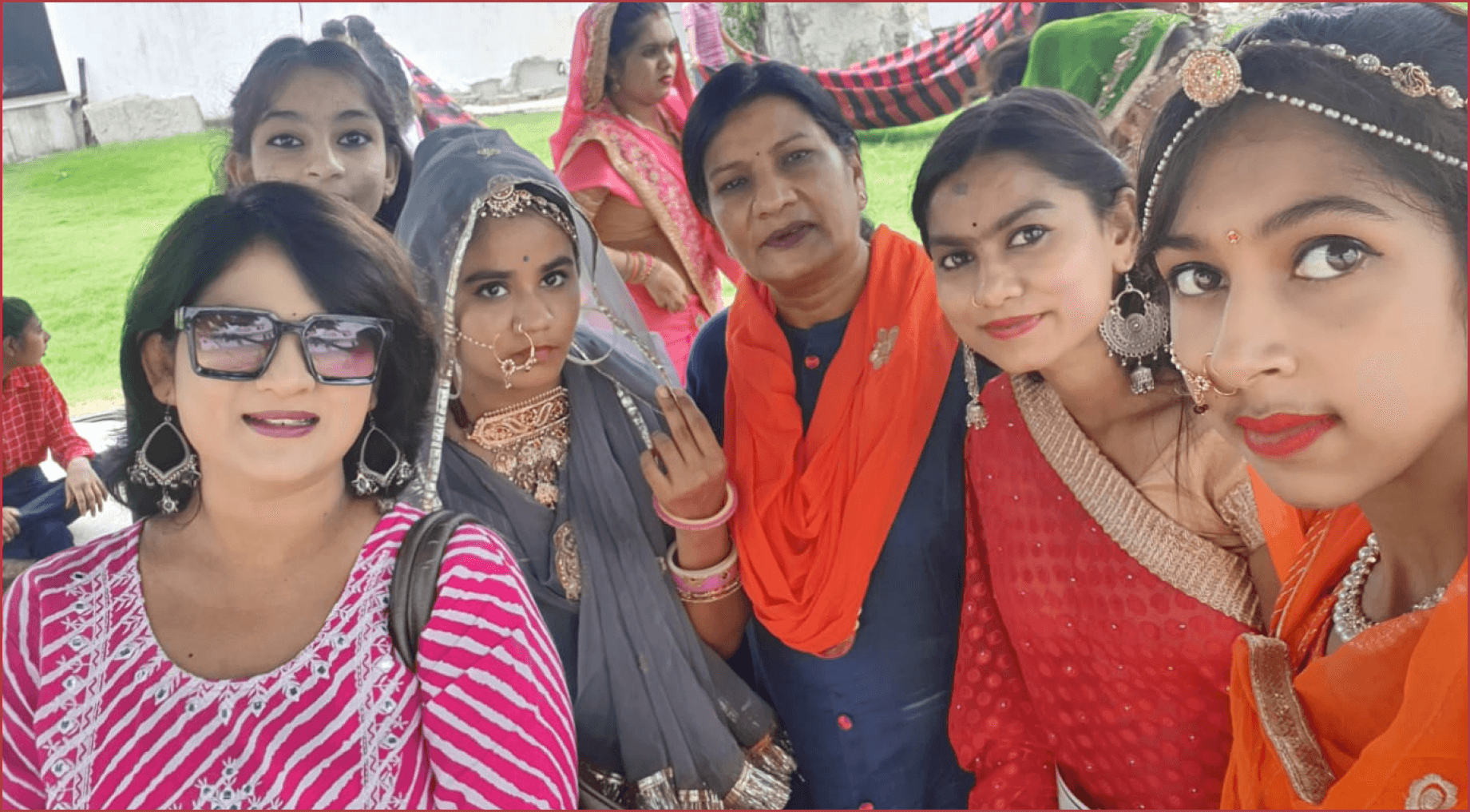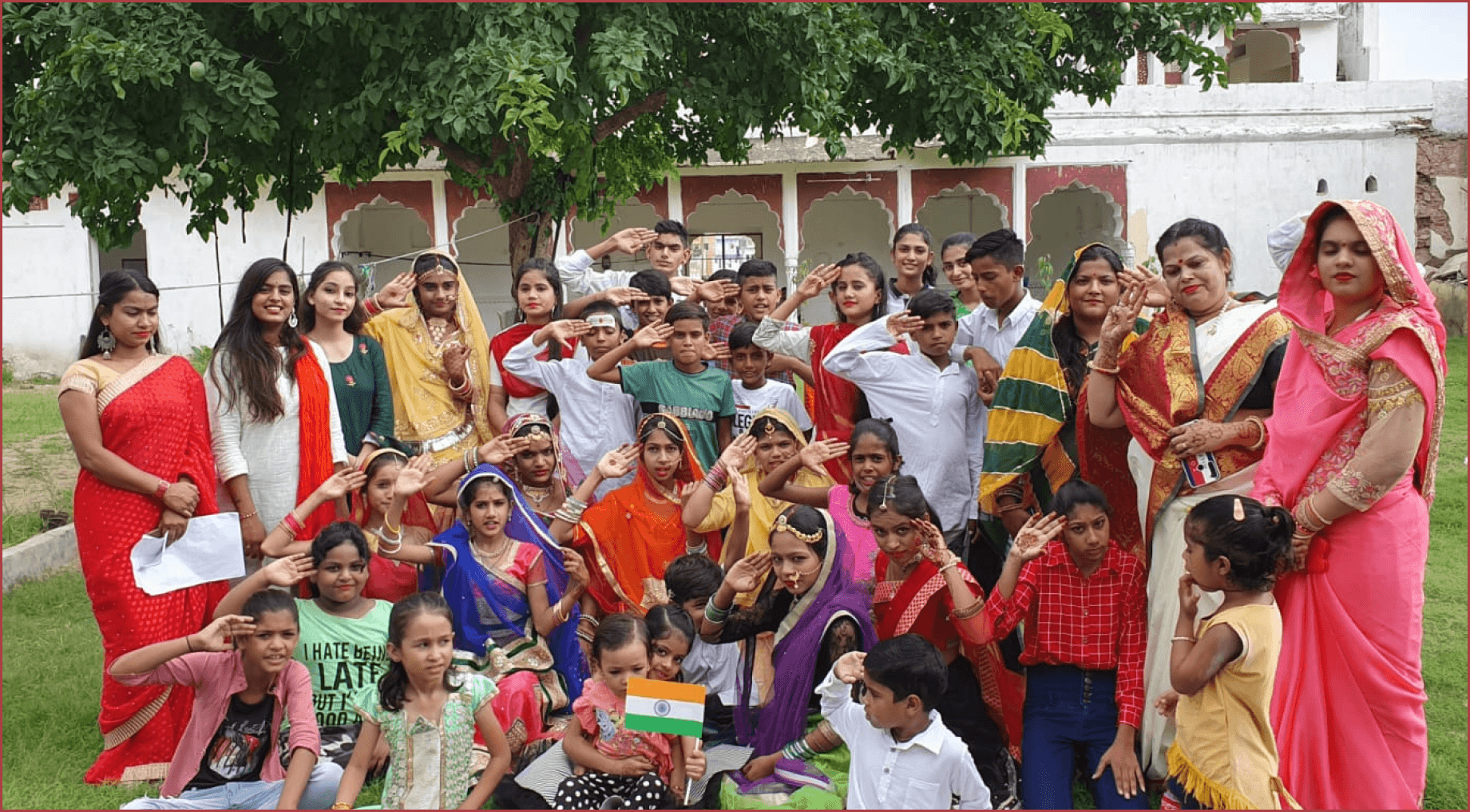 Chief Guest – Pushkar International Music School
 Invited to Sophia College Ajmer Rajasthan
Invited to deliver a seminar in the institution, where once in childhood, I struggled to study for various reasons related to family, distance from Pushkar, and challenges of girl child education to name a few!!VaktVakt ki baathai..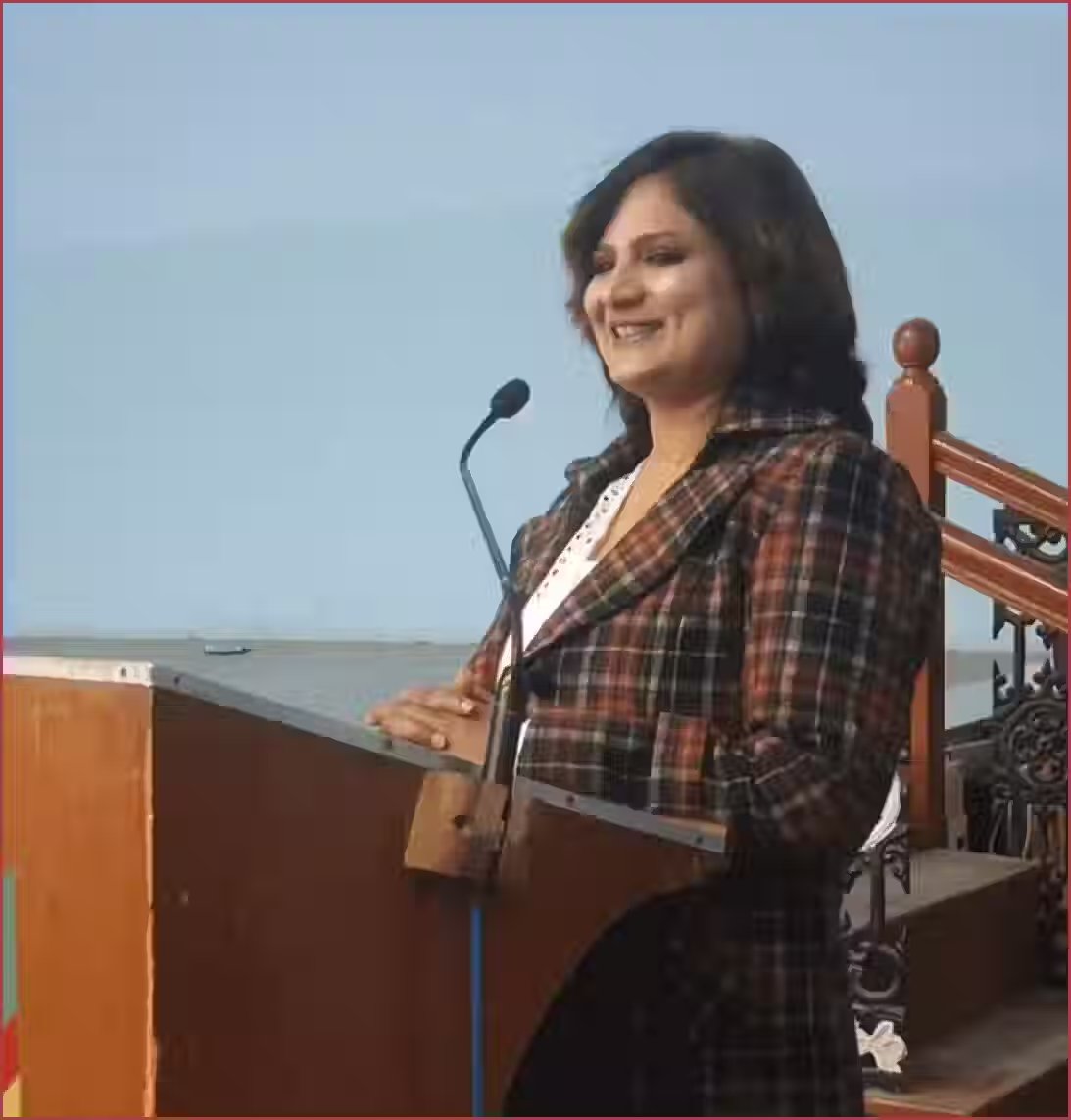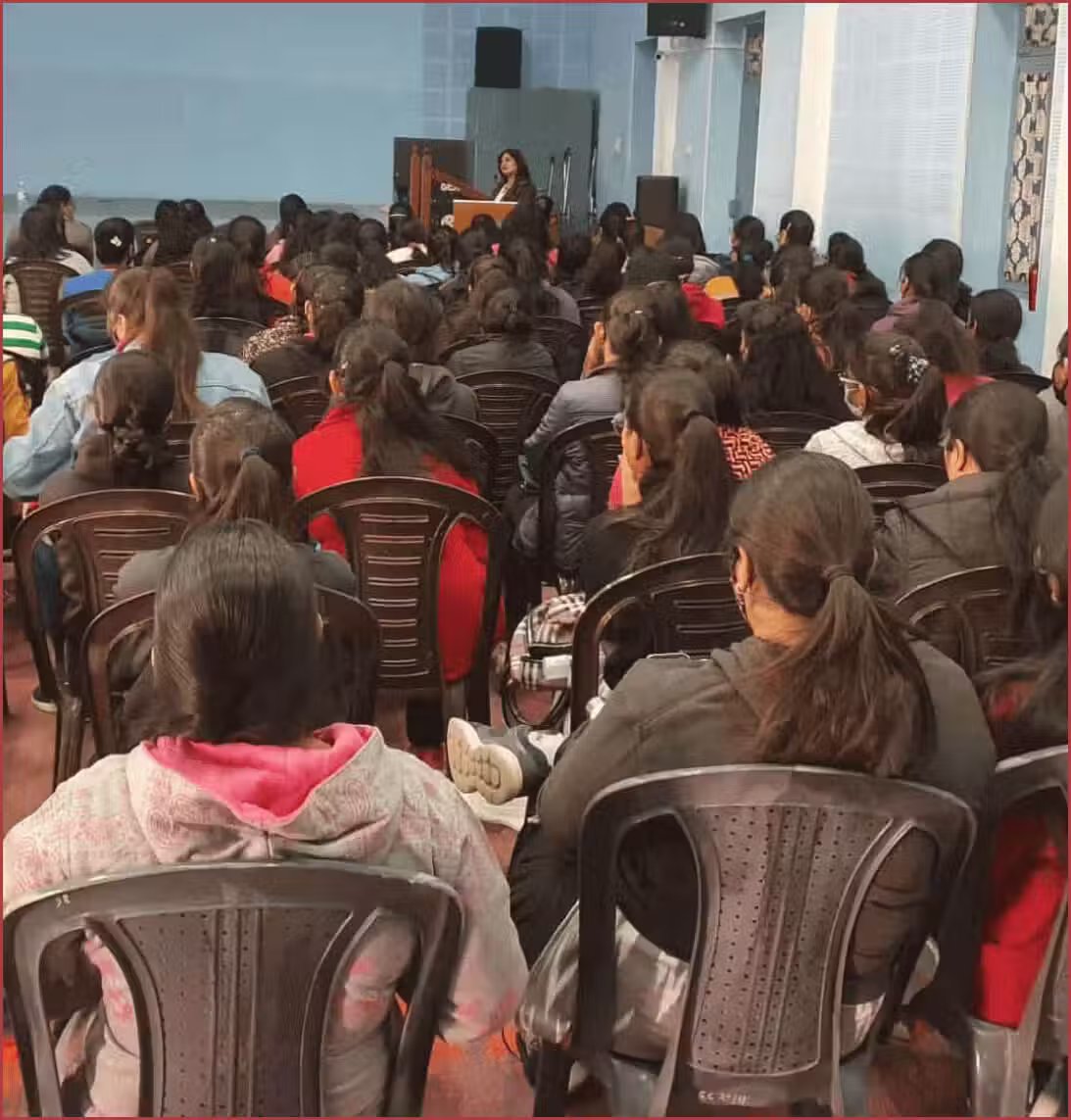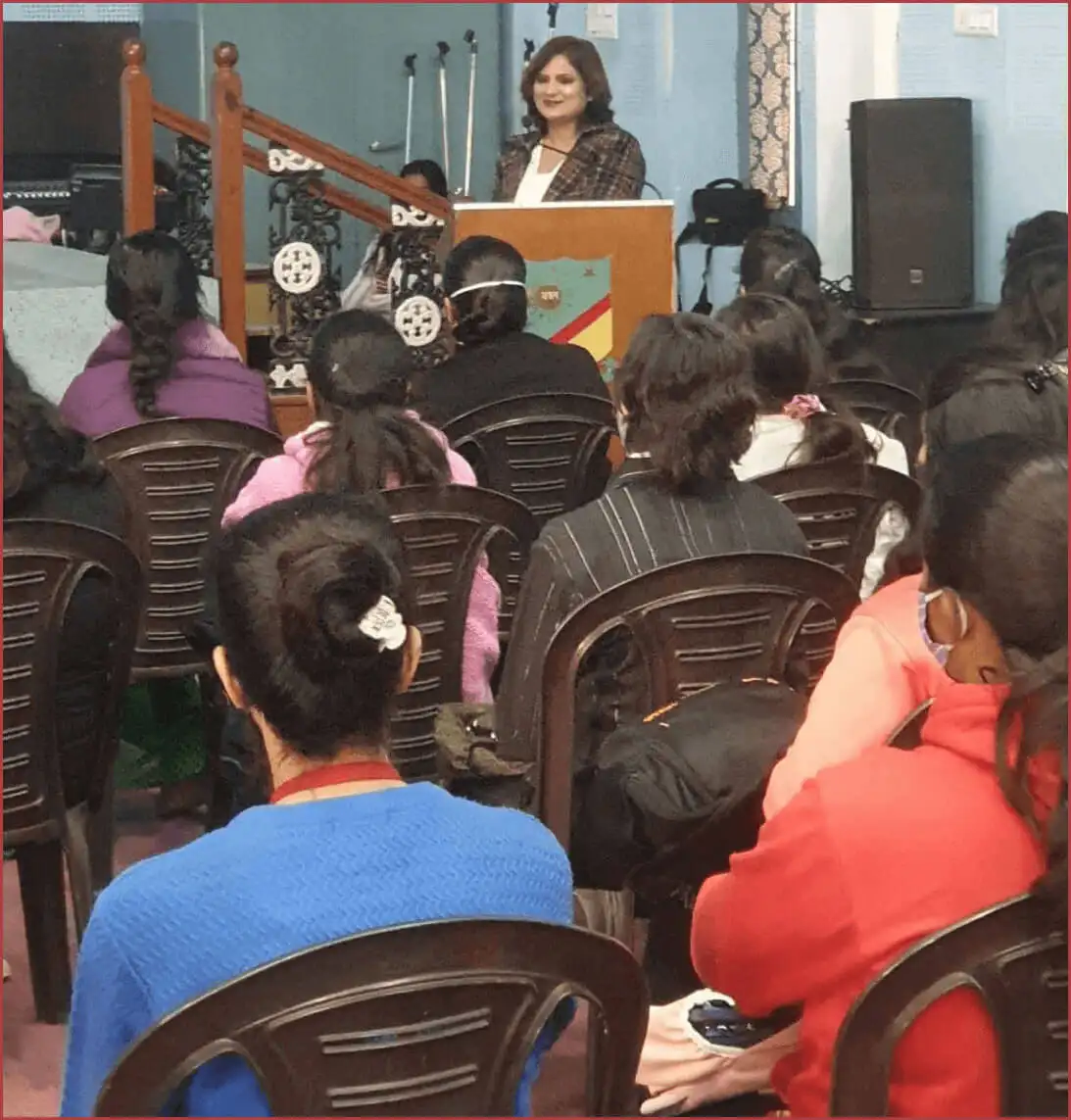 Invited to Sophia College Ajmer Rajasthan
Media Appreciation
Dr Rashmi is also guest and expert columnist and author with many leading print and digital media houses. She regularly shares her thought and opinion about education and mental development of children.
Dr Rashmi's educational initiative and her organisation BYITC Supermaths has been covered my many top media houses for the unique initiatives.
Social Corporate Responsibility
BYITC Inspire Awards (Young Achievers Spotlight)
Many thanks to the publications for the coverage